Bulgarske Diyana Todorova læser på Zealand Institute of Business and Technology i Slagelse og er i praktik hos Byportalerne i 3 måneder fra 1. august. I denne uge har hun besøgt Holbæk og delt postkort ud. Læs om hendes positive oplevelser i Holbæk: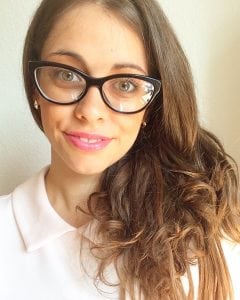 My experience at Holbæk
I and my friend visited the beautiful city Holbæk to popularize the Holbæk site Dit Holbæk, where residents, tourists, and anyone interested in this wonderful city can find the necessary information. Our goal was to distribute advertising materials in accessible places to people, such as shops, restaurants, cafes and also to the people themselves.
Our idea was to start from the center where it would be possible to meet more people. In the first store we welcome the smiling and dear woman who with interest listened to our brief introduction of what we do and even more intrigued, she accepted to put our greeting cards in a visible place for the customers. The restaurant employers we visited later also greeted our idea and assured us that they would take care of their customers to getting our cards. Everywhere we met smiles and happy people. Some of the casual people who walked in the streets and paused for a brief explanation and a card listened to us with deep interest and after receiving the card, we received huge thanks. They accepted the cards as a gift from us and looked at them with great interest, and then began to ask questions that we were ready to answer.
Some of the places we visited people had difficulties communicating in English but my friend speak freely in Danish, so we had no communication problems. Many people asked us where we are from and, after finding out that we were from other cities, they were very impressed that we had come to do something special for Holbæk. Some of the occasional passers-by in the center had gone for a walk, others were busy with tasks, but everyone showed interest in what we were doing.
It was a great pleasure to meet all those people who showed us that they really appreciated our work and were delighted to accept the idea. All these smiling faces, who told us that we made their day more intriguing, actually made our day completed and filled us with a motivation to develop our ideas.